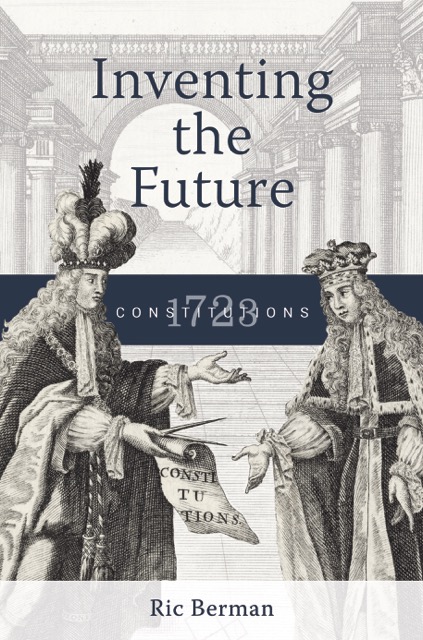 Discover the context and consequences of the 1723 Constitutions.
"Ric Berman's short history of the origins of the 1723 Constitutions outlines the Enlightenment principles embedded in that seminal document, provides an overview of the political and social context, and draws pen portraits of the main Masonic protagonists."
The book is a companion to the year-long celebration of the Tercentenary of the Constitutions and to the Exhibition – 'Inventing the Future' – at the Library & Museum of Freemasonry, Freemasons' Hall, Great Queen Street, London.
'Inventing the Future' is available at The Shop at Freemasons' Hall and online at Amazon.