Henry Price (c.1698-1780) (pictured), was granted Masonic authority over New England in 1733. Born in London, Price moved to Boston in around 1723 and from 1730 ran a business at what is now Washington Street. He is described in biographies as having been initiated into freemasonry before 1723, but there is no evidence. However, a Henry Price appears in the list of members of the Lodge at the Rainbow Coffee House received by the Grand Lodge of England in 1730. Price's deputation appointing him Provincial Grand Master of New England was issued three years later in April 1733 by Viscount Montagu, the then Grand Master.
On 30 July 1733 Price convened a meeting to present his warrant to Boston's freemasons at a meeting at the Bunch of Grapes Tavern on King Street. He appointed Andrew Belcher, the Governor's elder son, as his deputy; Thomas Kennelly as his Senior Grand Warden; and John Quann as his Junior Grand Warden, thereby establishing a Provincial Grand Lodge. Eight masons were initiated and later the same day a petition was granted signed by the eight and ten others to establish a new lodge in Boston. Named St John's Lodge, it was constituted the following month.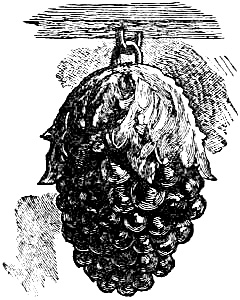 Price retired as Provincial Grand Master in 1737. His remit had embraced not only Massachusetts but also New Hampshire, where a warrant was issued to St John's Lodge, Portsmouth, in 1736. Price returned as acting PGM on three occasions, presiding over the Provincial Grand Lodge following the death of the incumbent and pending receipt of a deputation from London appointing his successor.
The ostensible purpose of a Provincial Grand Master was to expand freemasonry's – and by extension the Grand Lodge of England's – international network. And Grand Lodge believed that to do so effectively a good example should be set from the top. For this reason most Provincial Grand Masters were leading merchants, attorneys, planters, and politicians.
As in Pennsylvania, the second half of the eighteenth century saw Massachusetts Freemasonry divided between two rival grand lodges. Joseph Warren (1741-1775), was the principal advocate behind a petition to the Grand Lodge of Scotland to establish a Provincial Grand Lodge of Antient freemasons in Boston and became its first Grand Master in 1769. A radical patriot, Warren was commissioned major-general in the Massachusetts militia on 14 June 1775 but died a few days later at the Battle of Bunker Hill, the most prominent American to be killed. He had been elected to the first Committee of Correspondence in November 1772 and elected President of the Massachusetts Provincial Congress, chairing its Committee of Safety.
Warren attended all but three meetings of the St Andrew's Grand Lodge, the last held at the Green Dragon Tavern on 3 March 1775. At the foot of the page of the Minutes of the meeting is the following:
Memo.—19th April, 1775. Hostilities commenced between the Troops of Great Britain and America, in Lexington Battle. In consequence of which the Town was Blockaded and no Lodge held until December 1776.
On 8 March 1777, Joseph Webb was elected Warren's successor. He would become Grand Master of Massachusetts.
Boston Freemasonry before the War of Independence included many of Massachusetts' most important men from the Governor and Council members to leading merchants, lawyers, and shipowners. Being a freemason was an assertion of social standing and of culture, gentility and philanthropy.
Antients freemasonry admitted those of lesser financial, political and social status, and was associated with Irish and Scottish freemasonry, and with the 'Grand Lodge of England according to the Old Institutions'. They began the process of democratizing American Freemasonry and from the 1760s many of leading figures were associated with the Sons of Liberty and republicanism.
By the time Independence had been won, Antients Freemasonry had become the fraternal association of choice for many at the forefront of the new political establishment. Its leaders embraced Freemasonry's inclusiveness and its Enlightenment principles, and they identified Freemasonry with the common good and the provision of charity and mutual assistance.
NEW HAMPSHIRE, RHODE ISLAND & CONNECTICUT
Pre-Independence, Masonic authority over New Hampshire, Rhode Island and Connecticut was vested in the Provincial Grand Master for New England, based in Boston. Thomas Oxnard (1703-1754), appointed Grand Master of New England in 1734, warranted lodges across New England, issuing charters to St John's Lodge of St John's, Newfoundland; St John's Lodge, Newport, Rhode Island; Halifax; Annapolis, Maryland; and Newhaven, New London and Middle Town, Connecticut.